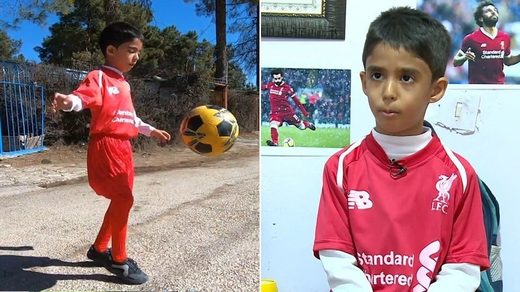 The Iranian youngster who became a worldwide viral sensation when he was filmed perfectly recreating a Pepsi ad featuring Mohamed Salah has spoken about his love for his footballing hero.
Mohamad Taha Pourhosseini, 7, made headlines around the globe when footage swept social media showing him volleying a football through a tire from several meters away.
The football-mad youngster was recreating a scene from a recent Pepsi ad which shows star Liverpool forward Mo Salah trading tricks with Barcelona great Lionel Messi, including pulling off the striking feat of skill and accuracy with the tire.
Pourhosseini has now been tracked down to the city of Shiraz in Iran, where he spoke more about his love of the game and showed off his impressive array of tricks in a video from RT's Ruptly agency.