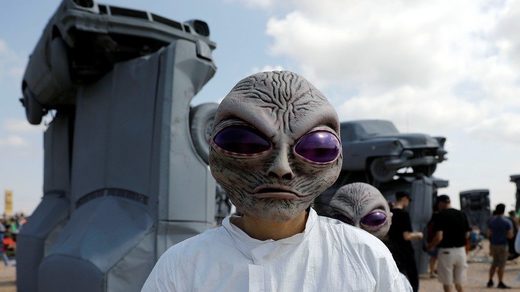 A UK woman has sent the internet wild with footage of what appears to be an alien-like worm rat invading her home. Filmed in Portsmouth, the bizarre creature has been compared to a monster from hit sci-fi show 'Stranger Things'.
In the Netflix drama, residents of a fictional US town are spooked by a number of bizarre anomalies, including the discovery of gruesome alien life teeming below ground and under their homes. Rebecca Deen has now recounted her own 'alien' experience in the UK, which occurred in a porch at her house in Portsmouth.
According to Deen, the
brown and limbless animal with a long spindly tail
was spotted sliding near a skirting board on the floor of her home.
"Found this slithering in my porch... any ideas... feel like I'm in an episode of Stranger Things," Deen said in a Facebook post, which has since been viewed more than 28,000 times.