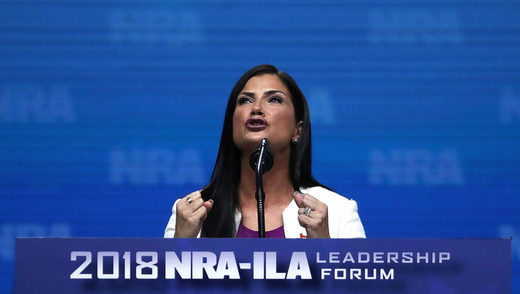 To a backdrop of anthropomorphic trains wearing KKK hoods, National Rifle Association spokeswoman Dana Loesch mocked the attempt to make "Thomas the Tank Engine" more diverse, saying sarcastically that the children television program has been a "blight on race relations."
During a September 7 segment of "Relentless," the NRATV host expounded on what prompted her salvo against the beloved kids show: The addition of Nia - a female, Kenyan train - to the show's cast.
"Am I to understand this entire time that Thomas and his trains were white? Because they all have gray faces. How do you bring ethnic diversity?" Loesch said. "I mean they had to paint, what I guess they thought was some sort of African pattern on the side of Nia's engine?"