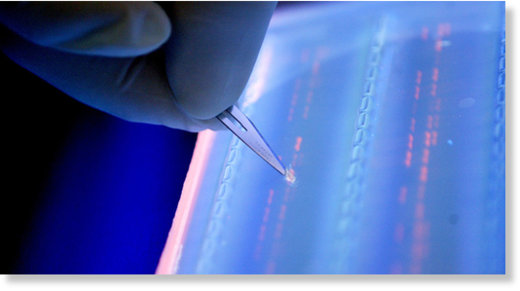 An experimental brain-cancer treatment successfully eliminated tumors in a man's brain, according to a report in the
New England Journal of Medicine
. The treatment, which involves injecting cancer-killing cells into the part of the brain that produces spinal fluid, has been called 'striking' and 'remarkable' by neurosurgeons in early-stage testing.
50-year-old Richard Grady was diagnosed with a brain tumor known as a glioblastoma, or GBM tumor. The American Brain Tumor Association describes GBM tumors as "usually highly malignant," "[growing] rapidly," and "difficult to treat." Rare Disease Report writes that GBM tumors develop rapidly, and that the life expectancy for patients who develop a GBM tumor is 12 months, even with treatment. Grady received the typical treatment of surgery, radiation, and chemotherapy, but it proved ineffective and his cancer returned within six months.
Grady was then enrolled in a clinical trial which experimented with CAR-T cell therapy, a treatment technique in which immune cells known as T-cells are modified in a lab to become "biological assassins" that seek and destroy cancerous cells.
CAR-T therapy is usually used to treat bloodborne cancers, but doctors at City of Hope cancer center in Duarte, California, believe it may also be effective against solid tumors.