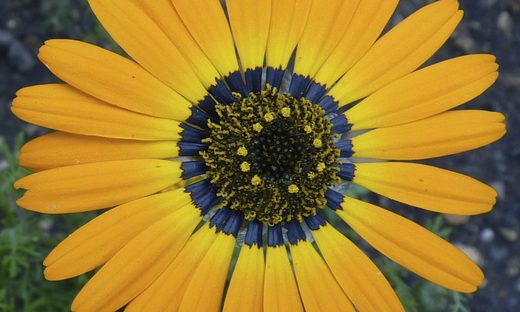 The blue light, which can sometimes be seen by humans, is cast by tiny ridges of different height and spacing on petals, scientists have discovered
Flowers might seem like one of life's simple pleasures, but it turns out there might be more to them than meets the eye.
Researchers have discovered that certain species of flowering plants boast tiny ridges on their petals that, thanks to variations in their height or spacing, scatter light to cast a blueish hue over the blooms.
While the effect is not always visible to humans, it can be spotted by bees - suggesting the optical effect might help to attract the pollinators.
"The exciting thing is that it is a new optical trick - we didn't know that flowers could use disorder to generate a specific colour, and that is quite clever," said Professor Beverley Glover, co-author of the research from the University of Cambridge.