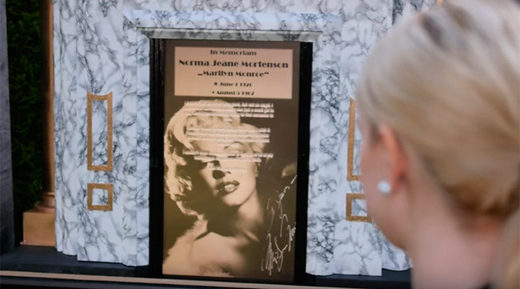 A Slovenian company has created a virtual way to grieve, with digital interactive tombstones that play video and other digital content to mourners.
A prototype of the weatherproof and vandal-proof digital tombstone is set up at the Pobrezje cemetery on the outskirts of Maribor, Slovenia's second largest city. Created by Bioenergija, the 48-inch interactive screens can show pictures, video and other digital content of the deceased.
The tombstones look ordinary until someone stands in front of them for a few seconds. As soon as the sensor detects someone, the tombstone comes to life.

"The tombstone has a sensor so that when nobody is around it only shows the person's name and the years of their birth and death... This saves energy and the screen itself, and helps extend the tombstone's lifetime," Bioenergija's Saso Radovanovic said.