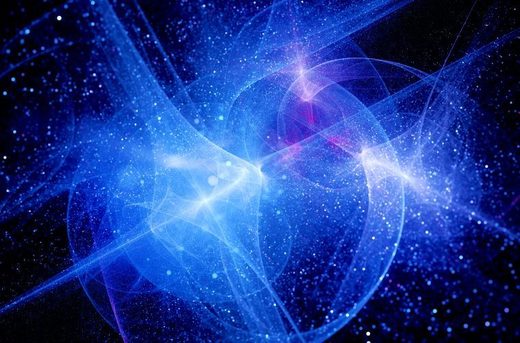 Quantum entanglement: a phenomenon that Einstein thought was so "spooky" that there was no way it could be valid, posits that the "space" between physical objects isn't actually empty space as our senses perceive it to be, but rather, that either information is travelling faster than the speed of light, or even better, instantaneously with no "time" involved.
It implies that everything is connected,
that if there was a "big bang," it happened when all physical matter was one, and then exploded out into little pieces that spread throughout the cosmos. The tricky part to understand is that all those little piece, those plants, those starts, and all the intelligent life that has most certainly formed, is still all connected in some sort of way we have yet to understand.