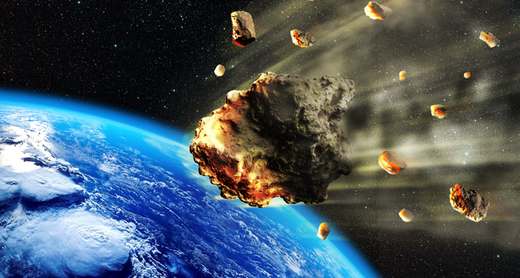 Every now and then a really big rock from space comes careening through Earth's atmosphere. Depending on its size, angle of approach and where it lands, few people may notice — or millions could face a risk of imminent death.
Concern about these occasional, but potentially catastrophic, events keeps some astronomers scanning the skies. Using all types of technologies, they're scouting for a killer asteroid, one that could snuff out life in a brief but dramatic cataclysm. They're also looking for ways to potentially deter an incoming biggie from an earthboard path.
But if a big space rock were to make it to Earth's surface, what could people expect?
That's a question planetary scientists have been asking themselves — and their computers. And some of their latest answers might surprise you.
For instance, it's not likely a tsunami will take you out. Nor an earthquake. Few would need to even worry about being vaporized by the friction-heated space rock. No, gusting winds and shock waves set off by falling and exploding space rocks would claim the most lives.
That's one of the conclusions of a new computer model.