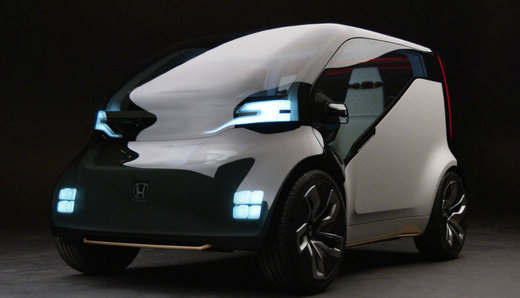 Honda has teased the first image of what looks to be an ambitious new concept car — an experimental vehicle dubbed the NeuV. The automaker will be
showcasing the car
at CES on January 5th and says it will be automated, electric, designed for commuters, and
will come equipped with artificial intelligence in the form of something called an "emotion engine."
Details are vague on what this all means, but Honda describes the emotion engine as a set of technologies that will
"enable machines to artificially generate their own emotions."
Will that mean some sort of in-car assistant that's cheery or grouchy depending on how much fuel there is in the tank? Or perhaps some sort of animated dashboard that gives you the stink eye when you cut someone off in traffic?

Comment: Or perhaps all that and more. Writing a computer program is one thing, but once you introduce artificial intelligence, it has the capacity to think, grow and learn beyond it's original programming - which means what AI can and will do, will eventually become unpredictable and out of human expectation and control.