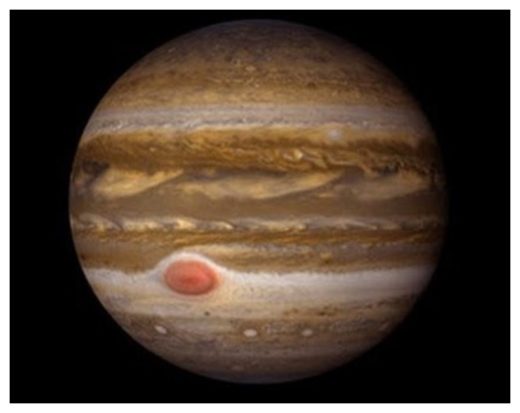 Most people do not realize that the various colored
clouds which cover the entire giant planet Jupiter are still a mystery.
The first probe that reached the vicinity of Jupiter was Pioneer 10 in 3 Dec. 1973, roughly 34 years ago. Since that mission another 12 missions have visited the giant, each carrying a different complement of instruments. Juno, currently orbiting Jupiter, has made eight close passes to refine the data of earlier missions without explaining the makeup of the clouds.
Planetary scientists still believe that the giant planets comprise 90% hydrogen and 10% helium, however, this assumption is being seriously challenged by the Juno gravitational, magnetic field and energetic particle data.
Admittedly, nothing about the planet is turning out to be what they expected.
This science has been plagued by the 'gas giant' assumption, with monumental steps being taken to make the data fit the the hypothetical model, rather than trying to understand their implications. The uniformitarion paradigm is the only one used to interpret data from every planet in the solar system.
Spectrometers can determine gaseous molecules by studying the spectral lines due to their chemical reactions or radiation emitted when high energy particles impact them. Molecules radiate more spectral lines in infrared spectrum when the air molecules impact one another due to collisions with other atoms. However, particulate aerosols suspended in an atmosphere, like volcanic clouds and smoke, usually <1 μm (micron), only radiate in broad spectral regions, seen as different colors, which do not enable the determination of their elemental composition.