Head trauma made her see strange colors, even ones that are "not even real."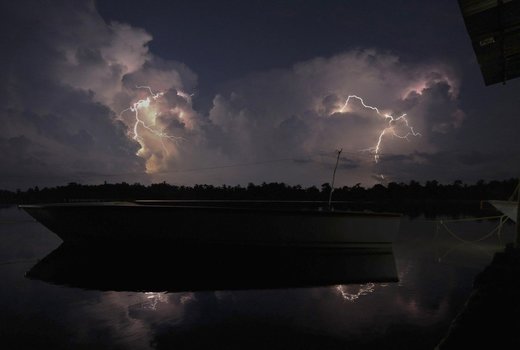 By age 20, AB had suffered four concussions, gotten viral meningitis, and been struck by lightning. "She's unofficially the unluckiest girl alive," says Kevin Mitchell, a neurogeneticist at Trinity College Dublin, who published a
recent case study
on AB, a pseudonymous subject. Her series of unfortunate events also ended up producing a scientific puzzle.
Because before all this, ever since she was a child, AB had been able to see colors with musical notes and perceive unique auras around people, the study reports. This mixing of senses is a
little-understood phenomenon
known as synesthesia
. Synesthesia can come in many different forms, including colors that evoke sounds, words that evoke tastes, or even sounds that evoke touch. For AB, each insult to her brain—the concussions, the meningitis, the lightning—altered her synesthesia in different ways, both subtle and dramatic. Her synesthesia eventually returns exactly the same as before it went away.