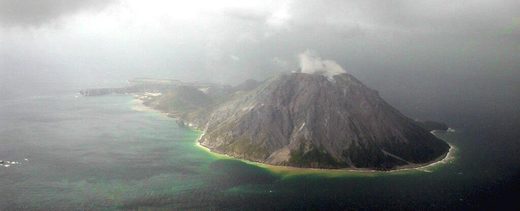 An ancient underwater volcano responsible for one of the largest known super-eruptions in history looks to be busy making silent, fiery preparations for its inevitable return.
The
Kikai Caldera
, located to the south of Japan's main islands, devastated a large swathe of the Japanese archipelago when it spewed upwards of 500 cubic kilometres (120 cubic miles) of magma during the
Akahoya eruption
some 7,000 years ago - and scientists have just confirmed evidence of new volcanic activity under the crater.
Researchers at Kobe University have detected a giant lava dome that exists below the Kikai Caldera, holding a volume of more than 32 cubic kilometres (almost 8 cubic miles) of trapped magma - a buildup that could reveal clues as to when Kikai's next super-eruption may be unleashed.