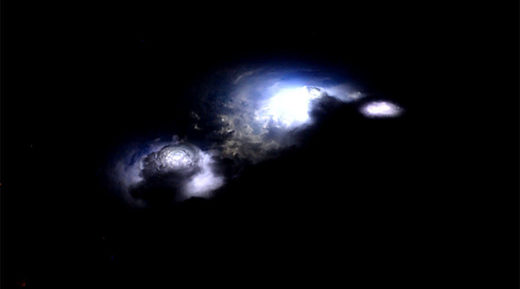 Rare footage of a thunderstorm filmed from onboard the International Space Station (ISS) has
raised more questions than answers
for scientists, according to a new study.
Described as a first of its kind, footage of "elusive blue jets" was filmed in 2015 over the Bay of Bengal by European Space Agency astronauts using the most sensitive camera on the space station.
Gigantic electrical discharges and jets can be seen in the footage with numerous flashes visible within the storm clouds. A number of blue-purple discharges are followed by a "pulsating blue jet" shooting up out of the cloud.
"The blue discharges and jets are examples of a little-understood part of our atmosphere," the ESA said in a statement. "Electrical storms reach into the stratosphere and have implications for how our atmosphere protects us from radiation."