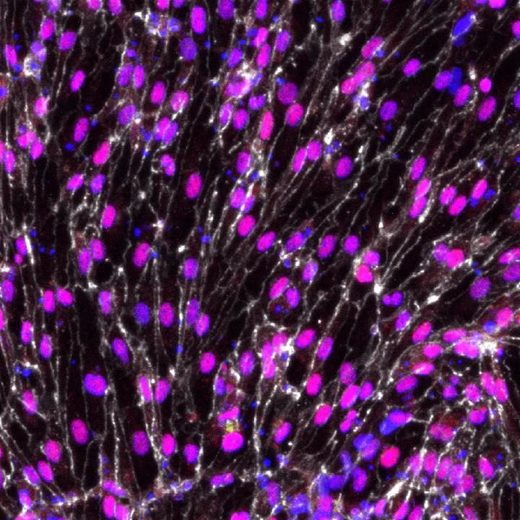 Stem cell biologists have tried unsuccessfully for years to produce cells that will give rise to functional arteries and give physicians new options to combat cardiovascular disease, the world's leading cause of death.
But new techniques developed at the Morgridge Institute for Research and the University of Wisconsin-Madison have produced, for the first time, functional arterial cells at both the quality and scale to be relevant for disease modeling and clinical application.
Reporting in the July 10 issue of the journal
Proceedings of the National Academy of Sciences (PNAS)
, scientists in the lab of stem cell pioneer James Thomson describe methods for generating and characterizing arterial endothelial cells — the cells that initiate artery development — that exhibit many of the specific functions required by the body.
Further,
these cells contributed both to new artery formation and improved survival rate of mice used in a model for myocardial infarction. Mice treated with this cell line had an 83 percent survival rate, compared to 33 percent for controls.