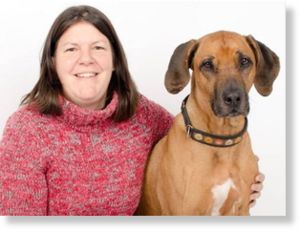 Pet dogs may understand a human's point of view, according to new research which suggests they are more likely to steal food when they think that nobody can see them.
When a human forbids a dog from taking food, the animal is four times more likely to disobey them in a dark room than a lit room - suggesting they take into account what the human can or cannot see - according to research published in the journal
Animal Cognition
by Dr Juliane Kaminski from the University of Portsmouth.
Dr Kaminski said: "That's incredible because it implies dogs understand the human can't see them, meaning they might understand the human perspective."
She said that although many dog owners think that their pets are clever and understand humans, this had not yet previously been tested by science.
Dr Kaminski said: "Humans constantly attribute certain qualities and emotions to other living things. We know that our own dog is clever or sensitive, but that's us thinking, not them.