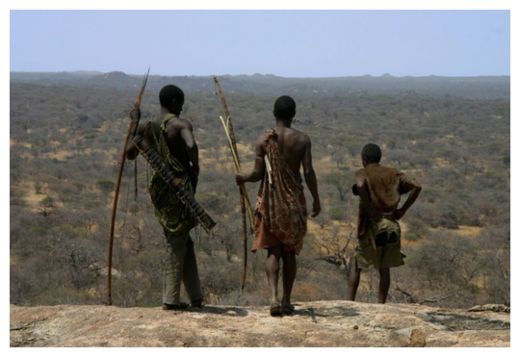 A team of international researchers has found that a tribe of hunter-gatherers in Tanzania uses the same search pattern to hunt for food as many other animal species, according to a report published on Monday in the
Proceedings of the National Academy of Sciences (PNAS)
.
The search pattern, also known as the Levy walk, involves a sequence of short travels in one area and then a longer hike to another area. Not just used to find food, the Levy walk can also be seen in the activities of sharks and honeybees.
"This movement pattern seems to occur across species and across environments in humans, from East Africa to urban areas," said study author
Adam Gordon
, a physical anthropologist at the University at Albany, State University of New York. "It shows up all across the world in different species and links the way that we move around in the natural world. This suggests that it's a fundamental pattern likely present in our evolutionary history."
"Think about your life," said
David Raichlen
, an anthropologist at the University of Arizona. "What do you do on a normal day? Go to work and come back, walk short distances around your house? Then every once in a while you take these long steps, on foot, bike, in a car or on a plane. We tend to take short steps in one area and then take longer strides to get to another area."