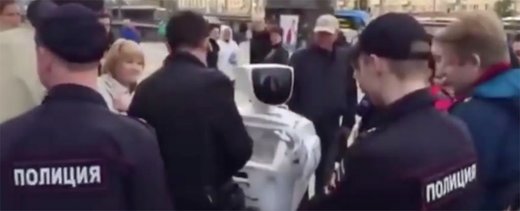 A robot has been arrested while taking part in a political rally in Russia, after police intervened to prevent it from interacting with the public.
According to reports, the activist robot - called Promobot, and manufactured by a Russian company of the same name - was detained by police as it interspersed with the crowd at a rally in support of Russian parliamentary candidate Valery Kalachev in Moscow.
Adding to the bizarre situation is the fact that this is the same model of robot that
previously tried to escape twice from its manufacturer
.
Before its arrest last Wednesday, the Promobot was busy "recording voters' opinions on [a] variety of topics for further processing and analysis by the candidate's team", a company spokesperson told Nathaniel Mott at
Inverse
.