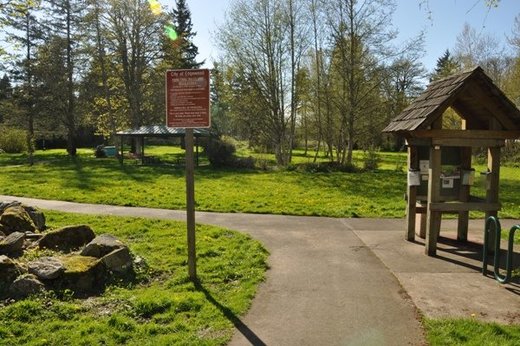 New research finds that airborne bacterial communities differ from one urban park to the next but those of parking lots are alike—and differ from those of parks in subtle but potentially important ways.
At a glance, such findings seem intuitive. Parks often have different vegetation in them, and asphalt-covered parking lots are much the same—barren asphalt bombarded by solar radiation as well as heavy metals and fuel from motor vehicles.
The importance, according to University of Oregon researchers, is that this
pilot study describes not only the differences in microbial communities but also how far from a park the influence may extend.
Recent studies suggest that the
composition of the
bacterial communities
may be important to human health
—and not in the ways you think, says Gwynne Mhuireach, a doctoral student in landscape architecture who led the new study that is online ahead of print in the journal
Science of the Total Environment
. There is a reason, she says, to believe that
healthy air depends not just on the absence of bad things like pollutants, but the presence of good things such as bacteria with which humans have co-evolved.
"We're starting to build larger and more complex cities," Mhuireach said. "I am interested in ways to help maintain people's health and happiness as we do so. Some studies say that as we are building these denser cities we are losing
green space
. I am looking for mechanisms that explain why vegetation helps people and how we can design for it."