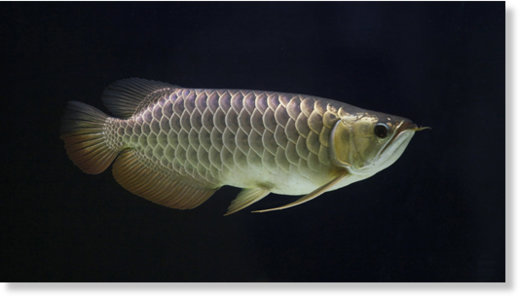 Engineers in San Francisco have come up with an amazing invention: a fish 1/100 the size of a grain of sand that could carry drugs to specific areas of the body, be used for invasive surgeries, and even single cell manipulation.
The nanofish is made of gold and nickel parts linked by silver hinges. The
"head"
and
"tail"
are made of gold, while the
"body"
is made of nickel. Each segment is about 800 nanometers long (a nanometer is one billionth of a meter),
The New Scientist
media outlet reported.
How does it work?
An oscillating magnetic field is applied to make the nickel parts move from side to side, in turn swinging the head and tail and creating movement - essentially, swimming. The magnetic field can also be used to set a specific direction for the nanofish.