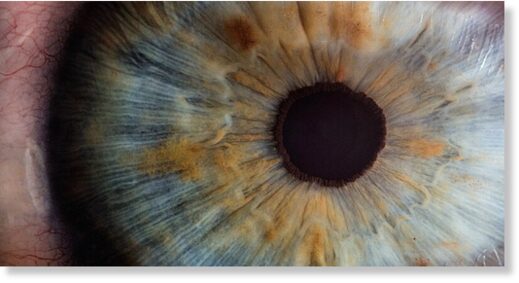 From Cicero in antiquity to John Ray three centuries ago, the eye has traditionally been held up as a marvel of design. Even Charles Darwin, after publishing his theory of evolution, privately admitted "The eye to this day gives me a cold shudder." And it should have. Ray had extolled the many wonders of the human vision system, and since then those wonders have only continued to mount.
John Ray was a leading 17th-century botanist. He is remembered for formalizing the concept of the biological "species." He is also remembered as the father of the 18th- and early 19th-century Natural Theology movement which emphasized nature's designs. Ray's study of the natural world led him to be increasingly impressed with its design.
Myriad Examples of Design
Of Ray's myriad examples of design, he paid particular attention to vision systems. The pupil, Ray noted, dilates and contracts in dim and bright conditions, respectively, to control the light entering the eye. That incoming light forms an image, but after passing through the lens of the eye it is inverted. Nonetheless, the nerves somehow present the image "in its right or natural Posture" to the soul.