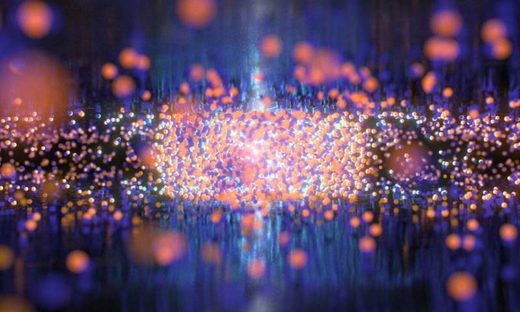 By bombarding an ultrathin semiconductor sandwich with powerful laser pulses, physicists at the University of California, Riverside, have created the first "electron liquid" at room temperature.
The achievement opens a pathway for development of the first practical and efficient devices to generate and detect light at terahertz wavelengths-between infrared light and microwaves. Such devices could be used in applications as diverse as communications in outer space, cancer detection, and scanning for concealed weapons.
The research could also enable exploration of the basic physics of matter at infinitesimally small scales and help usher in an era of quantum metamaterials, whose structures are engineered at atomic dimensions.