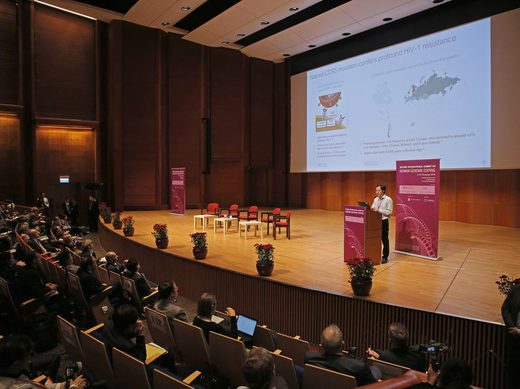 The scientist who stunned the world by claiming he created the first genetically modified babies defended his actions publicly for the first time on Wednesday, saying that editing the genes of the twin girls while they were embryos would protect them from contracting HIV.
He Jiankui of the Southern University of Science and Technology in Shenzhen, China, addressed hundreds of scientists gathered at an international gene- editing summit in Hong Kong that has been rocked by ethical questions swirling around his research.
Earlier, He surprised the scientists just as they were gathering for the meeting with his
claim
, which he outlined in a series of
YouTube videos
. With the announcement, He bypassed scientific norms of first subjecting his experiment to scrutiny by other scientists.
"First, I must apologize that this result was leaked unexpectedly," He told some 700 attendees. "This study has been submitted to a scientific journal for review."
He faced a skeptical, incensed audience at the
2nd International Summit On Human Genome Editing
, which was organized to try to reach a global consensus on whether, how and when it might be permissible to create children from genetically altered human embryos.
In yet another unsettling revelation, He said that "there is another potential pregnancy" involving a gene-edited embryo, but that it is still at an early stage.