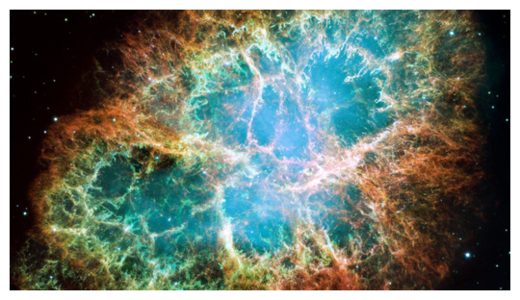 The Tibetan Plateau is a vast elevated plain almost five kilometers above sea level, sometimes called the Roof of the World. It is bordered to the south by the world's highest mountain range and to the north by desert lands. It is one of the most isolated places on Earth.
But the extreme altitude makes it a useful place for scientists. In 1990, they built an observatory here to study the showers of subatomic particles that rain down from the upper atmosphere whenever it is hit by a high-energy cosmic ray. This work is better done at high altitude because there is less atmosphere to absorb the particles.
Since then, the so-called Tibet Air Shower Array has recorded vast numbers of high-energy cosmic rays, particles accelerated to huge energies by astrophysical phenomena such as supernovas, active galactic nuclei, and mysterious as-yet-unidentified sources.
But the array also picks up air showers caused by a different source-high-energy photons. These mysterious photons are also created by astrophysical phenomena such as the interaction between high-energy particles and the cosmic microwave background. Consequently, they can provide a unique insight into these processes and the environments in which they occur.