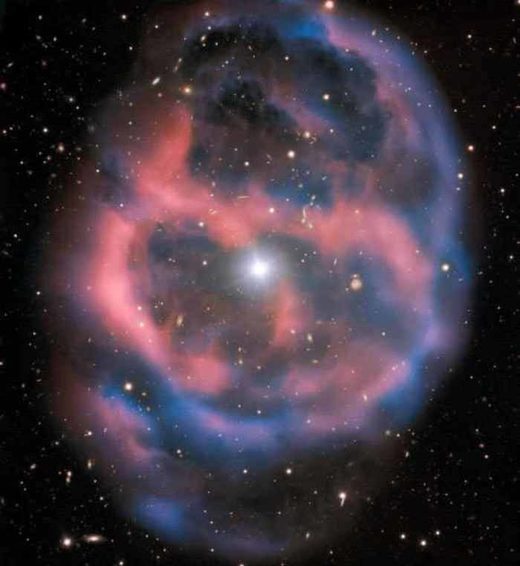 The European Southern Observatory (ESO) has released an absolutely beautiful photo taken by its Very Large Telescope (VLT) of a planetary nebula called ESO 577-24.
ESO 577-24
, also known as IRAS F13378-1937 or 2MASS J13404134-1952553, resides approximately 1,400 light-years away from Earth.
It was discovered as part of the National Geographic Society-Palomar Observatory Sky Survey in the 1950s, and was recorded in the Abell Catalogue of Planetary Nebulae in 1966.
The dazzling nebula is the remains of a dead giant star that has thrown off its outer layers, leaving behind a small, intensely hot dwarf star.
This diminished remnant will gradually cool and fade, living out its days as the mere ghost of a once-vast red giant star.