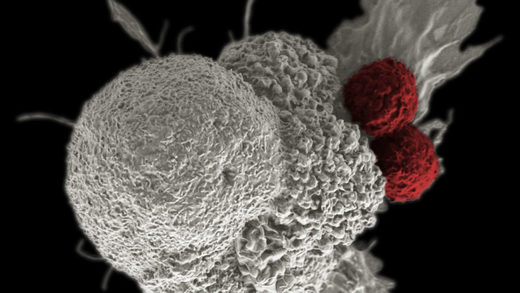 Researchers from South Korea have engineered a strain of bacteria that infiltrates tumors and fools the body's immune system into attacking cancer cells. In experiments, the modified bacteria worked to reduce cancer in mice, raising hope for human trials.
In
a study
published today in
Science Translational Medicine
, a research team led by biologists Joon Haeng Rhee and Jung-Joon Min from Chonnam National University in South Korea describe
a new immunotherapy in which a bioengineered strain of
Salmonella
is converted into a biological version of the fabled Trojan Horse. Once inside an unsuspecting tumor, the modified bacteria transmits a signal that triggers nearby immune cells into launching an attack on the malignant cells.
In preliminary tests, the technique shrunk tumors in more than half of the mice who received injections of the commandeered bacteria. It's preliminary, but the researchers are hopeful that this form of immunotherapy will be both safe and effective in humans.