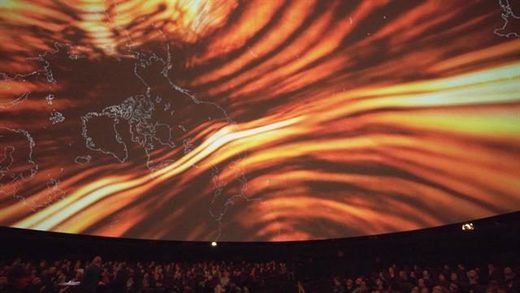 SeismoDome shows enable people to hear the previously inaudible sounds of earthquakes deep in the Earth—and that may lead to better safety
Is it possible to "hear" an earthquake? Not the rumbling of the ground that results, but the earthquake itself. Even if you could, what's the point of listening?
About a dozen years ago, geophysicist Ben Holtzman and musician/sound designer Jason Candler set out to answer these questions, with a side goal of sharing their passion for earthquakes with the public. From the fruits of their research, the SeismoDome show was born.
Holtzman and Candler co-produce the show—with Holtzman writing scientific content, creating sounds from seismic data, and working with collaborators to produce the visual elements, while Candler handles the sound engineering and design and helps with the writing and conception of the show.