A nova in Sagittarius, discovered a few nights ago by a Japanese amateur, has become bright enough to see in binoculars.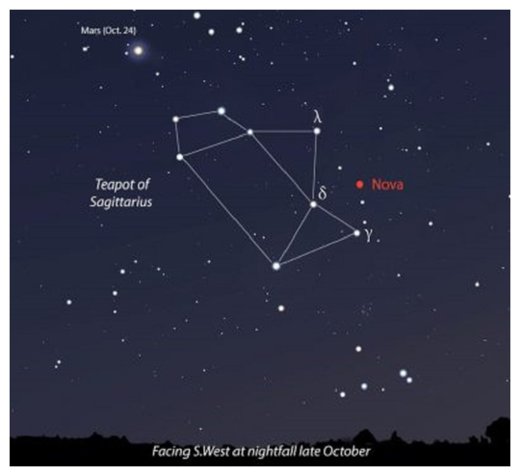 Just in the nick for time — at least for northern observers — a bright
nova
has been discovered in Sagittarius. I say "nick of time" because the constellation is sinking in the southwestern sky right after dusk, affording only a short viewing window from mid-northern latitudes. But a window it is, and there's still time to snatch a view of this amazing stellar explosion. Just make sure to look right after the end of twilight. That means about an hour and a half after your local sunset time.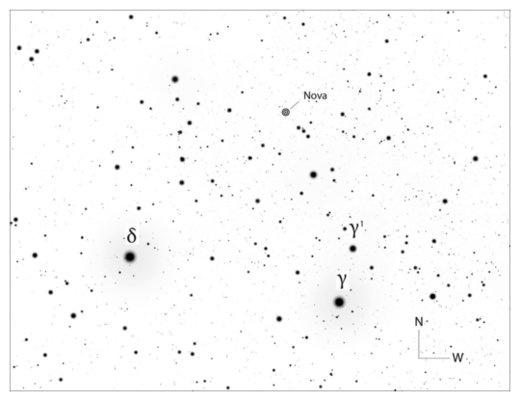 Well-known nova hunter Koichi Itagaki of Japan nabbed the "new star" on October 20th, using a 180-mm telephoto lens to take sky-patrol photos. At the time it was only about 11th magnitude. But within two days, the star shot up an additional three magnitudes and now shines brighter than 8.0. That puts it within range of 50-mm binoculars and any telescope you might have.