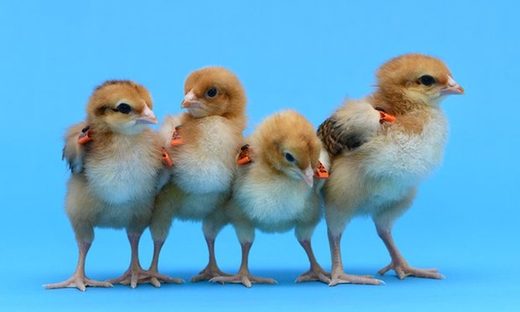 Radical plan to maintain diversity of gene pool proposes use of genetically modified chickens as surrogate mothers
The Rumpless Game is squawky and, as its name suggests, lacks a tail, while the Burmese Bantam, has fantastically flared leg feathers and a head like a feather duster. But the true value of rare chicken breeds, according to a team of scientists working to save them from obsolescence, is not their decorative crests and plumage, but the diversity they bring to the chicken gene pool.
In a radical plan to preserve rare varieties such as the Nankin, Scots Dumpy and Sicilian Buttercup, scientists at the the University of Edinburgh's Roslin Institute have bred genetically modified chickens designed to act as surrogates that would be capable of laying eggs from any rare breed.
Speaking to journalists at the AAAS conference in Boston, Mike McGrew, who is leading the project, said: "These chickens are a first step in saving and protecting rare poultry breeds from loss."