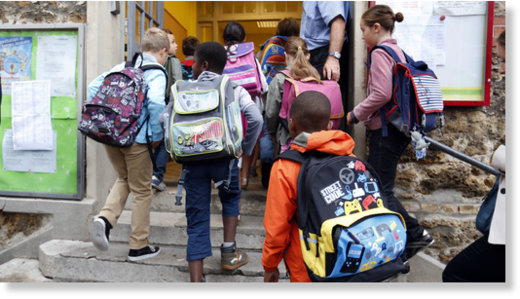 Think your kid isn't the brightest crayon in the box? Don't worry - one look at your child's DNA may soon help scientists predict whether he or she will have learning difficulties at school, so that you can take timely measures to avoid any problems.
Apparently, it's all in the genes. Research by scientists from King's College London has shown that a genetic score of some 20,000 DNA variants explains up to 10 percent of differences in educational achievements of 16-year-old students.
The authors of the study stressed that DNA gives a far better prediction of a pupil's achievement than gender or grit - a trait measuring determination for attaining challenging goals.
"We are at a tipping point for predicting individuals' educational strengths and weaknesses from their DNA," Professor Robert Plomin, senior author of the study,
said
in the press-release.
Researchers studied the influence of genetic variants on results from GCSEs - a system of exams in England, Wales and Northern Ireland - in maths and English in 5,825 unrelated individuals aged 7, 12 and 16.