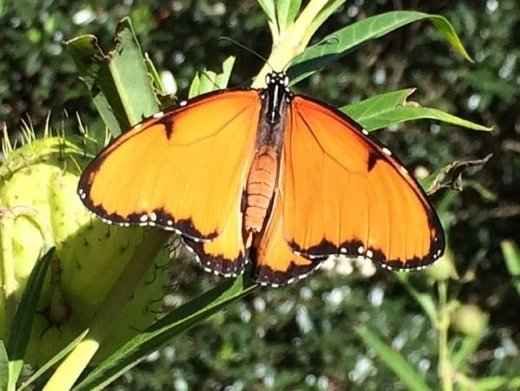 They are so beautiful, these man-eaters.
In Nairobi, the heart of Kenya, within what scientists call a hybrid zone for butterflies, two subspecies of the African queen have no males. That's because the females are infected with a bacterium known as
Spiroplasma ixodeti
that kills 100 percent of their male offspring. The eggs don't hatch.
What's worse, at least for the males, is that the female eggs hatch normally, and their doomed brothers are among their first meals. The Daryl Hall and John Oates lyrics say it best: "Oh-oh here she comes. Watch out, boy, she'll chew you up. ... She's a man-eater."
Don't blame the lovely cannibal butterflies, said Richard ffrench-Constant, a professor of molecular natural history at the University of Exeter in England and the author of a study released Tuesday. Blame nature. "The sisters eating their dead brothers is just a byproduct of the males dying in their eggs," he said very matter-of-factly. "Many caterpillars eat their own eggs after hatching, so it's probably just a by-product of that."