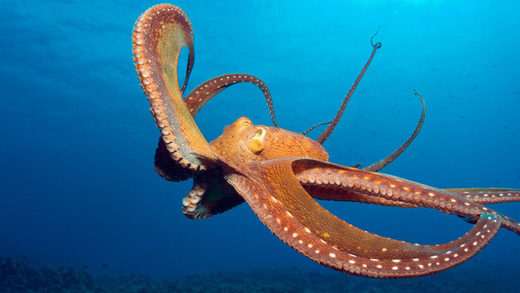 With the ability to use tools, solve complex puzzles, and even
play tricks on humans
just for funsies, octopuses are fiercely smart. But their intelligence is quite weirdly built, since the eight-armed cephalopods have
evolved differently
from pretty much every other type of organism on Earth.
Rather than a centralised nervous system such as vertebrates have, two-thirds of an octopus's neurons are spread throughout its body, distributed between its arms. And now scientists have determined that those neurons can make decisions without input from the brain.
"One of the big picture questions we have is just how a distributed nervous system would work, especially when it's trying to do something complicated, like move through fluid and find food on a complex ocean floor,"
said
neuroscientist David Gire of the University of Washington.