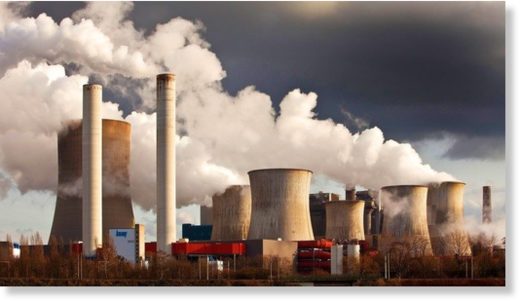 The German government vowed to shut down nuclear energy by 2022. Germany is getting half of its energy needs from alternative sources: atomic 13 percent, solar 9 percent, wind 25 percent, and hydro power 5 percent. While carbon generator sources are: biomass 8 percent, gas 9 percent, hard coal 10 percent, brown coal 20 percent.
Critics said and are saying that transitioning to alternate sources while, at the same time, phasing out atomic energy is too ambitious. I don't approve of this euphemistic term "ambitious," I think the word deranged is more fitting.
Eight years ago, the German chancellor Angela Merkel, in wake of the Fukushima situation, announced that she would phase out nuclear energy by 2022. Wind and solar power was promised to replace that fall in output,
but here's a word the pushers of radiophobia never mention - STORAGE
. If you phase out nuclear, then what's going to happen when the sun doesn't shine and the wind doesn't blow? That loss has to be replaced in the grid and the German Government, allegedly against fossil fuels and pro-green, plugged the gap with [dirty] coal, burning more and more of it.
Even with 100 percent green energy generation, a country is still left seriously vulnerable to nature's whim if it didn't invest or invest sufficiently in diversification and storage capacity
, to get batteries to feed the grid while the wind and the clouds aren't favorable.
How can prudent and rational voices be heard when faced with so much 'green' propaganda? The most recent example being the crud from HBO on Chernobyl, the purpose of which is to conveniently promote radiophobia, given the historical moment facing the world today on this question. This weekend, hundreds of protesters in North Rhine Westphalia broke through a police line to demonstrate against the mining of brown coal. Note that nobody has a plan for people working in the coal sector. Nobody is interested in their livelihood or their communities. Nobody is giving them a better deal to replace their current profession.