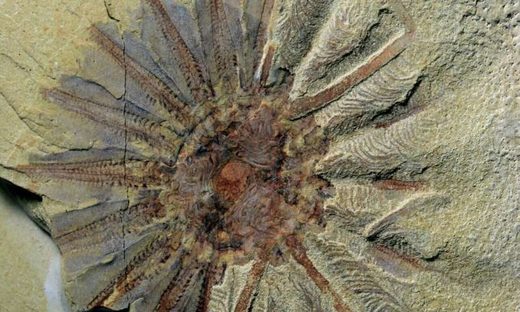 Today there's a Press Release provided by the University of Bristol about
comb jellies from the Cambrian
, found outcrops south of Kunming in the Yunnan Province, South China by Professor Hou Xianguang, co-author of the study.
Of interest, given the recent release of Michael Behe's new book,
Darwin Devolves
, is the following statement:
The study shows how comb jellies evolved from ancestors with an organic skeleton, which some still possessed and swam with during the Cambrian. Their combs evolved from tentacles in polyp-like ancestors that were attached to the seafloor. Their mouths then expanded into balloon-like spheres while their original body reduced in size so that the tentacles that used to surround the mouth now emerges from the back-end of the animal.

"With such body transformations, I think we have some of the answers to understand why comb jellies are so hard to figure out. It explains why they have lost so many genes and possess a morphology that we see in other animals," added co-author Dr. Luke Parry.