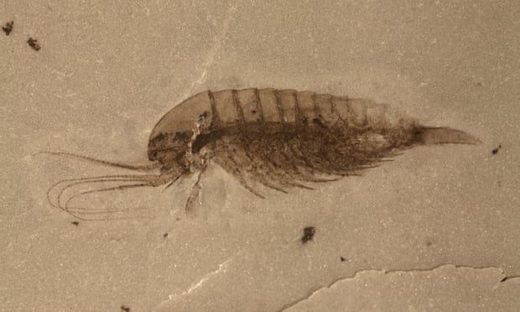 A "mindblowing" haul of fossils that captures the riot of evolution that kickstarted the diversity of life on Earth more than half a billion years ago has been discovered by researchers in China.
Paleontologists found thousands of fossils in rocks on the bank of the Danshui river in Hubei province in southern China, where primitive forms of
jellyfish, sponges, algae, anemones, worms and arthropods
with thin whip-like feelers were entombed in an ancient underwater mudslide.
The creatures are so well preserved in the fossils tha
t the soft tissues of their bodies, including the muscles, guts, eyes, gills, mouths and other openings are all still visible. The 4,351 separate fossils excavated so far represent 101 species,

53 of them new.