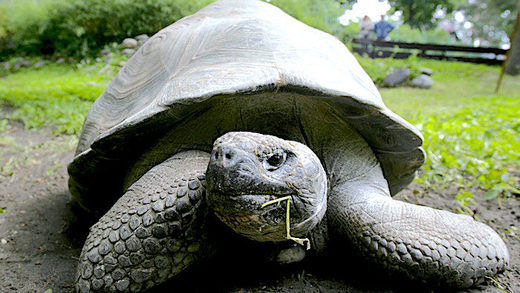 A species of giant tortoise thought to have gone extinct over a century ago was found on the Galapagos island of Fernandina, stunning researchers and bringing hope to conservationists.
According
to Ecuador's Ministry of the Environment, the female Fernandina Giant Tortoise found Sunday is likely over 100 years old. While genetic tests are still being conducted, the experts at the Giant Tortoise Restoration Initiative (GTRI) say they have made the
first confirmed sighting of the species since 1906.