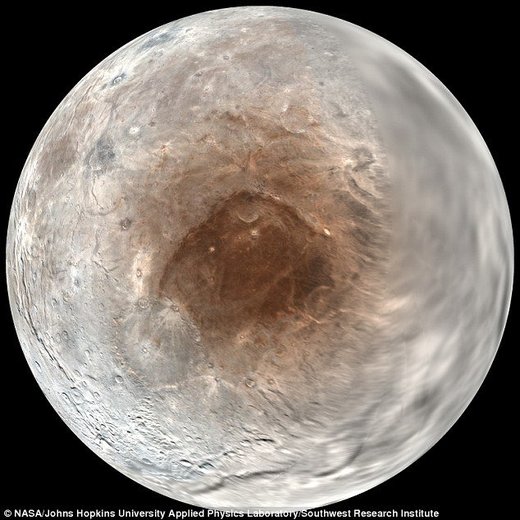 Orbiting a frozen world in the darkest fringes of our solar system, the blood-coloured north pole of Pluto's largest moon Charon appears so foreboding that astronomers nicknamed it Mordor.
A study of images beamed back by Nasa's New Horizon's space probe may now have uncovered what causes the dark red patch that stains the top of the icy moon.
Named after the shadowy lands that were home to the evil Sauron in JRR Tolkien's Lord of the Rings, it appears the area is being 'spray painted' with methane gas from Pluto that becomes trapped on its surface.