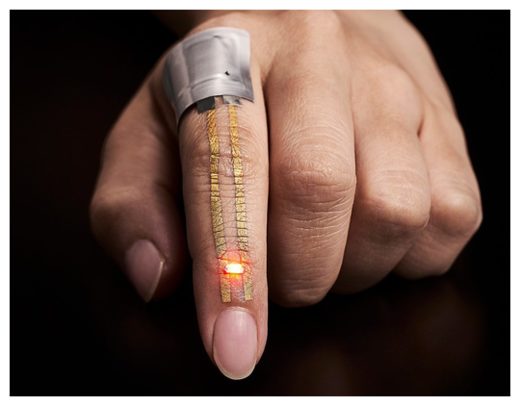 Sci-fi and future-tech fans take note: the latest development in wearable electronics is a thin, stretchable electronic film that could monitor health through our skin, and integrate with computers and devices.
Measuring changes in the skin is useful in many physiological and health-related scenarios - for example, for monitoring a person's heart health, skeletal muscle behaviour and brain function.
Previously the technology required for skin monitoring has been bulky and impractical, restricting natural movement and changing the way skin interacts with environmental factors like air and moisture.
Now a team of researchers led by Akihito Miyamoto at the University of Tokyo have unveiled an innovative solution, straight out of a science-fiction movie.