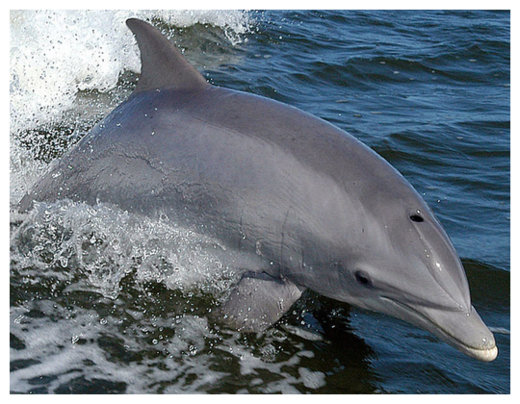 Dolphins are super-smart and they have a language.
New research has probed the complexity of this language and concludes that dolphins not only communicate words with each other, but they are also capable of constructing sentences.
The research comes via the Russian Academy of Scientists from a study of Black Sea bottlenose dolphins (
Tursiops truncatus
.) Here a pair of dolphins were observed communicating with each other in a manner that was sophisticated, had a form of structure and is seen as akin to a sentence. Exactly what the dolphins were communicating to each other is uncertain.
Bottlenose dolphins
are a common type of dolphin, living groups (or 'pods') typically of 10 - 30 members. These dolphins have a has a grey color, with the shade of grey varying among populations. Dolphins are remarkable in that they search for prey primarily using echolocation (a type of sonar).