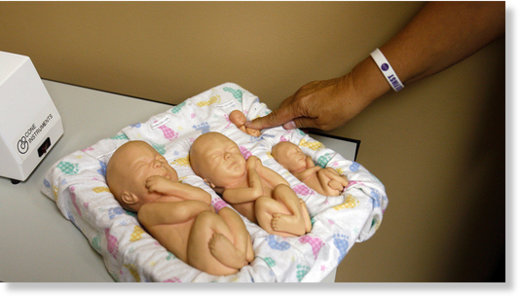 The first tick of a baby's heart happens as early as 16 days after conception, according to a new study by researchers at the University of Oxford.
Initially, analysts said the heart muscle contracted to beat eight days after conception in mice, roughly equating to 21 days in a human pregnancy. However,
Oxford University
teamed up with the British Heart Foundation (BHF) and found that the first heartbeat in babies happens much sooner.
BHF Professor Paul Riley, a leading researcher at the university said the team wanted to better understand how the heart develops.
"We are trying to better understand how the heart develops and ultimately what causes the heart defects that develop in the womb before birth and to extrapolate to adult heart repair,"
Riley said.
"By finding out how the heart first starts to beat and how problems can arise in heart development, we are one step closer to being able to prevent heart conditions from arising during pregnancy,"
he added.