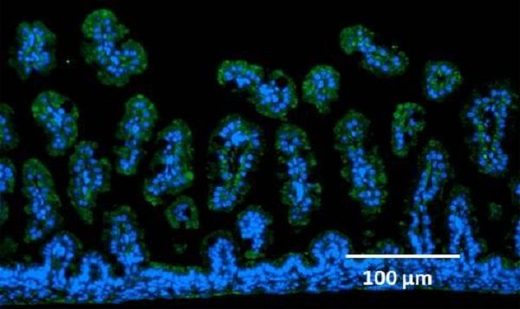 Background
Oxytocin is a peptide hormone important in interpreting and reading another person's mind and in establishing good communication with others. It is therefore considered to be indispensable to the development of the social brain. Oxytocin synthesized in the brain is secreted into the entire brain and into the blood.
Mother's milk contains various nutrients, including oxytocin, which is derived from the blood. The digestive tract forms a barrier to avoid uptake of undesirable macromolecules, the gut closure, soon after birth. Therefore, it was thought that oxytocin would not be freely permeable from the digestive tract. On the other hand, the oxytocin level in the blood of babies drinking mother's milk has been found to be elevated, suggesting oxytocin could somehow be transported even in the presence of such a barrier.
Breast feeding has been recommended by the WHO since 2007 because of its positive effects on babies' short-term and long term health, but breast-feeding for 12 months has been decreasing. On the other hand,
production of powdered milk has increased year after year, forming a 7 trillion dollar market worldwide.
In the United States,
13% of babies are born prematurely, and the number of babies around the globe who are born prematurely or with a very low body weight is approximately 15 million annually.
The importance is now recognized of giving those babies colostrum and raising them with mother's milk.
Thus, the importance of breast feeding is now well recognized; however, information about oxytocin, which is necessary for development of the social brain for communication with others, has been fragmentary. Oxytocin in the mother's blood is transferred to the milk. It was thought that the uptake of oxytocin from mother's milk through the digestive tract should take place although the underlying mechanisms remained unknown.