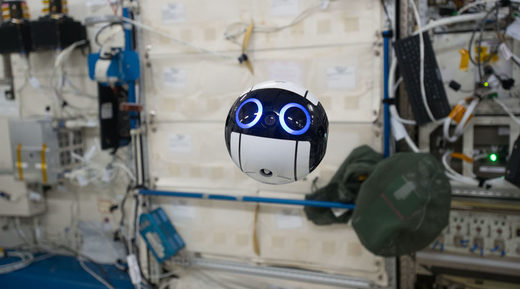 A floating drone, designed to help monitor the work of crew onboard the International Space Station, has beamed back to Earth its first images from inside the low-orbit satellite.
Manufactured by 3D-printing, the Int-Ball is a robotic camera drone produced by the Japan Aerospace Exploration
Agency
(JAXA) and has been on board the ISS since June.
Resembling a droid from the
Star Wars
movie series, the curious looking sphere can move autonomously in space but can also capture images under the command of operators on Earth.