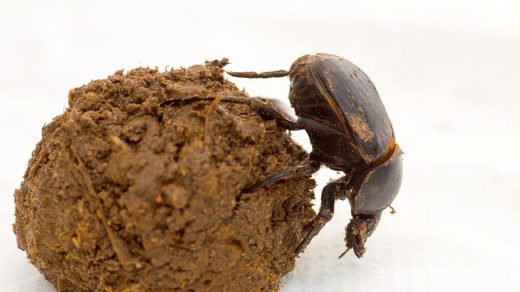 US scientists have reported a bizarre breakthrough in genetics - the ability to grow a third eye on a scarab beetle.
Matching up cells is a major part of the scientific puzzle to regenerate limbs. Researchers at Indiana University Bloomington now say they have made a promising step in developing body parts "outside their normal context."
The development comes in the form of manipulating the genetic makeup of a dung beetle to give the creature a third eye at the center of its forehead.
Tests on the extra eye showed it grew nerve connections and displayed the response associated with a working eye.
Published in Proceedings of the National Academy of Sciences
journal
, the study describes the "down-regulation" of a beetle's head gene to produce a "functional compound eye-like structure." Armin P
Moczek
, a professor in the IU Bloomington Department of Biology, told
IU News
the discovery centered on disrupting a specific gene called orthodenticle.