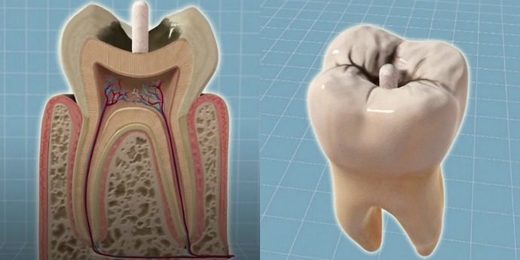 Researchers at King's College London in the United Kingdom have discovered that Tideglusib, a drug designed to regrow brain cells in patients living with neurological disorders such as Alzheimer's, can stimulate the stem cells contained in the pulp of teeth. This discovery generates enough dentine - the hard, calcified tissue beneath the outer enamel surface in teeth - and naturally regenerates the damaged teeth, substantially reducing the need for artificial fillings.
Previous work by the team has shown that
Tideglusib stimulates stem cells in the center of the tooth
, triggering them to develop into odontoblasts (specialized tooth cells) and boosting the production of dentine, allowing larger defects to be reversed.
Professor Paul Sharpe, lead author of the study, commented:
"The simplicity of our approach makes it ideal as a clinical dental product for the
natural treatment of large cavities
, by providing both pulp protection and restoring dentine. In addition, using a drug that has already been tested in clinical trials for Alzheimer's disease provides a real opportunity to get this dental treatment quickly into clinics."