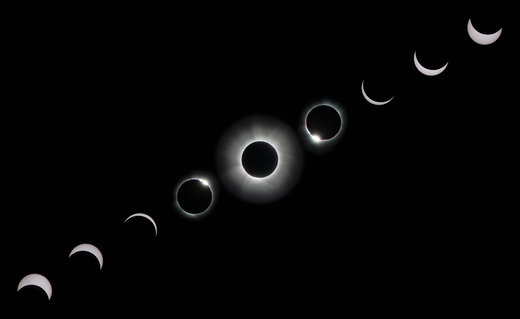 On Aug. 21, 2017, the first total solar eclipse to cross over the continental United States in nearly four decades will occur
— and the American Astronomical Society (AAS) has launched a new website and small grants program to engage skywatchers in the viewing experience.
The eclipse, which has also been called the "Great American Eclipse," or "All-American Eclipse," will
darken skies from Oregon to South Carolina
along a stretch of land that's about 70 miles (113 kilometers) wide. This event is the first total solar eclipse "to touch the U.S. mainland since 1979, and the first to span the continent since 1918," AAS officials
said in a statement
.