The new Allen Brain Atlas combines neuroimaging and tissue staining to offer an unprecedented level of resolution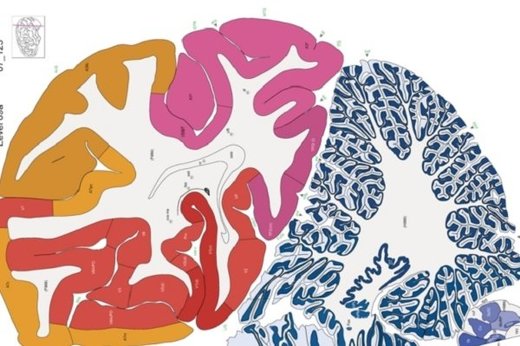 Most of us think little of hopping on Google Maps to look at everything from a bird's-eye view of an entire continent to an on-the-ground view of a specific street, all carefully labeled. Thanks to a digital atlas published this week, the same is now possible with the human brain.
Ed Lein and colleagues at the Allen Institute for Brain Science in Seattle have created a comprehensive, open-access digital atlas of the human brain,
which was published this week in
The Journal of Comparative Neurology
.
"Essentially what we were trying to do is to create a new reference standard for a very fine anatomical structural map of the complete human brain," says Lein, the principal investigator on the project. "It may seem a little bit odd, but actually we are a bit lacking in types of basic reference materials for mapping the human brain that we have in other organisms like mouse or like monkey, and that is in large part because of the enormous size and complexity of the human brain."