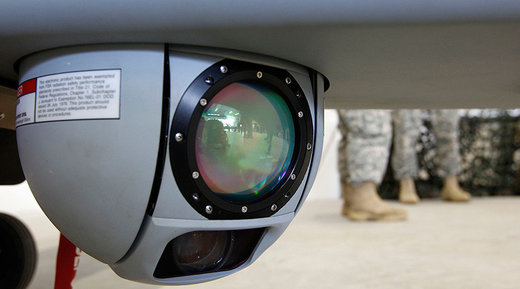 If you're sick of having to move around corners to see what's behind them, you may have been born at the right time. DARPA, the US military's advanced research arm, says it will have developed a camera capable of seeing around corners in as little as four years.
The Defense Advanced Research Projects Agency (DARPA) is providing a $4.4 million grant to the Morgridge Institute for Research, an organization affiliated with the University of Madison-Wisconsin, to develop "non-line-of-sight imaging" camera technology, which can allow users to see around corners of solid objects.
The technology was first demonstrated by Massachusetts Institute of Technology researcher Andreas Velten in 2012. It works by sending a pulse of laser light into a room, causing the beam to hit a ceiling or wall, scattering and bouncing off surfaces and objects. Some of the scattered information makes it back to the sensor, allowing for a computer to construct an accurate picture of what the room looks like.