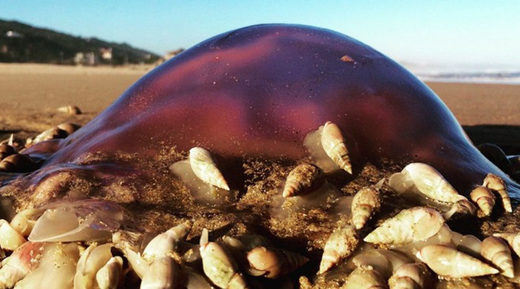 Eerie footage of sea snails feeding on the carcasses of dead blue jellyfish on a South African beach has gone viral, creeping out netizens the world over.
National Geographic
photographer Keith Ladzinski posted the creepy alien-esque scene to the nature magazine's Instagram account on Wednesday.
In roughly 24 hours, the video has amassed over 540,000 likes and generated an animated discussion with more than 10,000 netizens commenting on the strange phenomenon.
In the post, Ladzinski explains that he happened upon the plough snails' feeding frenzy while travelling along South Africa's picturesque Garden Route, a stretch of coast along the southwest of the country.