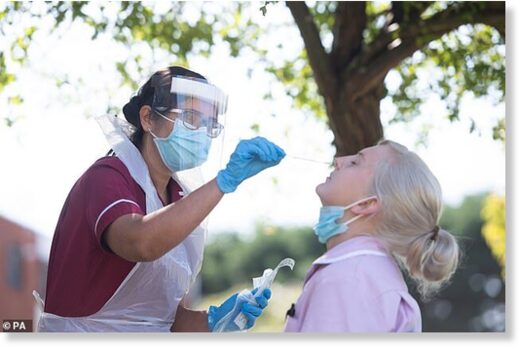 A lot of people are bad with numbers, and especially so in the area of probability. Earlier this year (with accidental prescience), in the school where I work, as part of our off-curriculum 'mind-broadening' provision for sixth-formers, a few of my colleagues and I presented students with a puzzle involving imperfect methods of testing for rare conditions. Such puzzles can yield startling results - ones which even bright students are often reluctant to accept.
For example, if the incidence of a disease in the population is 0.1% and the test has a false positive rate of 5%, the probability that a randomly-selected individual testing positive actually has the disease is approximately one in fifty: about 2%, or a probability of 0.02.
Though this is easy to demonstrate, it is remarkable how resistant many perfectly intelligent people are to the conclusion, even when shown the proof. "But the test is 95% reliable", they protest. "How can it be that a person with a positive test has anything less than a 95% chance of having the disease?"
That kind of response merits attention. It does so because it is an example of an important failure to understand relevant data (and/or the terminology used to describe those data); and it is a failure that renders people blind (or, worse, resistant) to legitimate concerns about the significance of the published results of recent mass testing - concerns that are still not receiving the wider public attention that they deserve.