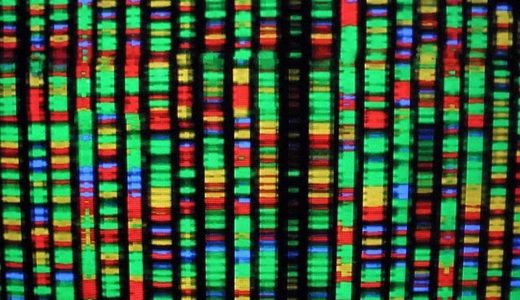 As individuals, our DNA offers insight into things like our personalities, our health and where we come from. But taken together, all those individual portraits can add up to paint a detailed history of humankind.
A study published this week in
Nature Communications
led by the DNA testing company Ancestry.com presents exactly this kind of bird's eye view. Last month, Ancestry
surpassed 3 million customers
in its DNA databases. That's an awful lot of DNA, and now the company has set its sites on figuring out exactly what it might learn from all of it.
In the new study, Ancestry's scientists set out to build a picture of how North America's population moved across the country over the past few hundred years. Using genotype data from over 700,000 individuals who have purchased the company's DNA kits, scientists created a network of genetically-identified relationships and then used network analysis techniques to identify clusters of individuals.