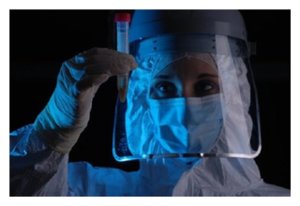 An international research team led by Mainz palaeogeneticists demonstrates that populations in the ancient Fertile Crescent are the ancestors of modern day South Asians but not of Europeans.
Sedentism, farming, and agriculture was invented some 10,000 years ago in a region between southeastern Anatolia, Iran, Iraq, and Syria, an area traditionally labeled as the Fertile Crescent. Most of the technology and culture associated with farming including domestic sheep, goat, cattle, and pig originated here.
The transition from a hunter-gatherer lifestyle to agriculture and sedentism was considered such a radical change in human ecology that the term Neolithic revolution was coined for it. Some 2,000 years later, the new Neolithic lifestyle appeared in southeastern Europe and shortly afterwards in Central and Mediterranean Europe.
This week, an international research team led by palaeogeneticists of Johannes Gutenberg University Mainz (JGU) published a study in the journal
Science
showing that the earliest farmers from the Zagros mountains in Iran, i.e., the eastern part of the Fertile Crescent, are neither the main ancestors of Europe's first farmers nor of modern-day Europeans.
"This came as a surprise," said Farnaz Broushaki, first author of the study and a member of the JGU Palaeogenetics Group. "Our team had only recently shown that early farmers from across Europe have an almost unbroken trail of ancestry leading back to northwest Anatolia. But now it seems that the chain of migration into Europe breaks somewhere in eastern Anatolia."
According to the team's previous study, Neolithic settlers from northern Greece and the Marmara Sea region of western Turkey reached central Europe via a Balkan route and the Iberian Peninsula via a Mediterranean route. These colonists brought sedentary life, agriculture, and domestic animals and plants to Europe. New research shows that some of the world's earliest farmers from Iran were a genetically distinct group and only very distantly related to the first farmers of western Anatolia and Europe.