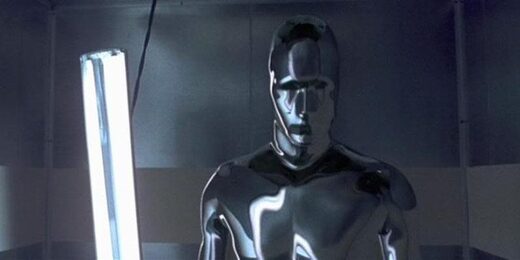 Scientists have made a breakthrough in robotics: a shapeshifting robot that can switch between liquid and metal states to navigate tricky environments without compromising on strength.
Because they can be both soft and hard, the small, sea cucumber-inspired robots can overcome the limitations of robots that are only one or the other, and thus have the potential to provide greater utility in areas such as electronics assembly and even medical applications.
Researchers made the robots navigate obstacle courses, remove or deliver objects to a model of the human stomach, and even liquefy to escape a cage before reforming back into its original humanoid shape.