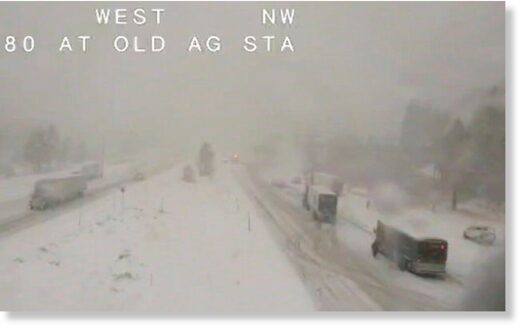 It was a snowy start to meteorological winter across the mountains of California Thursday as a winter storm tracked across the state, and AccuWeather forecasters say that more snow is on the way.
The storm arrived in Northern California late Wednesday and continued throughout Thursday, delivering much-needed rain to the lower elevations. San Francisco International Airport measured 0.71 of an inch of rain on Thursday, nearly half of the 1.58 inches of rain that fell in all of November.
A yardstick was needed to measure the snow in the higher elevations with snow causing travel-related headaches for drivers across the region.
Interstate 80 at Donner Pass and Highway 50 at Echo Summit were closed periodically throughout the storm due to vehicles stuck on the snowpacked roads, but the roads have since been reopened to traffic.