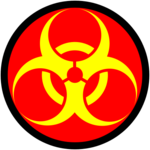 Revelations that the Central Intelligence Agency launched a world-wide assassination program, and then concealed its existence from the U.S. Congress and the American people for eight years, carries an implication that death squads may have been employed against political opponents.
The
Wall Street Journal
reported
July 13 that "A secret Central Intelligence Agency initiative terminated by Director Leon Panetta was an attempt to carry out a 2001 presidential authorization to capture or kill al Qaeda operatives, according to former intelligence officials familiar with the matter."
Investigative journalist Siobhan Gorman writes, "The precise nature of the highly classified effort isn't clear, and the CIA won't comment on its substance."