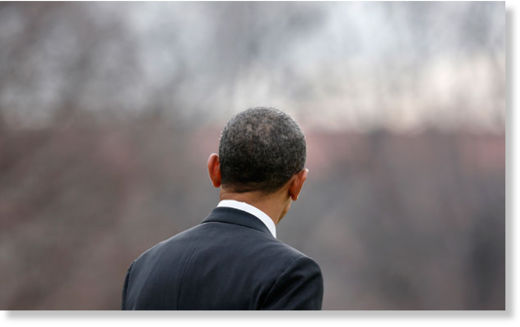 If the president can order the killing of American citizens abroad should he decide they are involved with Al Qaeda, can he assassinate suspected Al Qaeda - connected US citizens in London or Berlin? What about a suspect's teenage son, a junior in a Canadian boarding school? If he can drop hellfire missiles on a house in northwestern Pakistan because he believes a terrorist cell is meeting inside, could he blow up a motel in Florida where supposed terrorists are staying and chalk up any dead vacationers as "collateral damage"?
Of course not. Pakistan is completely different. Anwar al-Awlaki may have been a US citizen, but he was in Yemen, which is different too. As for his 16-year-old son, killed in Yemen in a drone attack some weeks later along with several other people, former White House press secretary Robert Gibbs put it well, if ungrammatically: "I would suggest that you should have a far more responsible father if they are truly concerned about the well-being of their children." Unlike in the United States, in Yemen kids choose their parents.
Whatever happened to arresting people, extraditing them, giving them lawyers, putting them on trial - all that? Even in the hottest days of the Cold War, when millions believed communism threatened our very existence as a nation, Americans accused of spying for the Soviets had their day in court. No one suggested that President Eisenhower should skip the tiresome procedural stuff and just bomb the Rosenbergs' apartment.
The president and his choice to head the CIA, John Brennan, assure us that they are extremely careful, and the kill list is "legal, ethical and wise" (although they won't tell us anything more about it). Brennan asserted in 2011 that no civilians have been killed by drones. Maybe he even believes this, although the Bureau of Investigative Journalism documented more than 500 civilian casualties in Yemen, Pakistan and Somalia, with a high estimate of many more.
When President Obama appointed Harold Koh legal adviser to the State Department in 2009, it looked like he was sending a message: the bad old days are over. Koh, who once referred to President Bush as the "torturer in chief," was an outspoken critic of that administration's legal rationales for torture, Guantánamo and "targeted killings." Fast-forward to today, and Koh provides legal rationales for those same "targeted killings" and gives critics the kind of snide brushoff the Bushites were famous for: justice for enemies "can be delivered through trials. Drones also deliver."