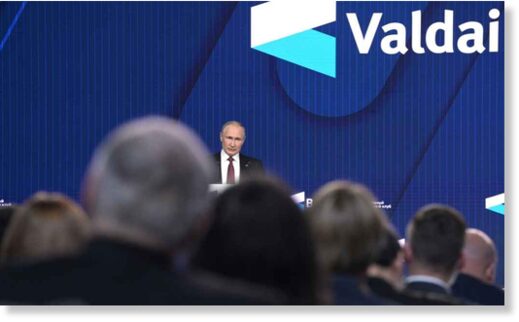 Russian President Vladimir Putin's
keynote address
at the Valdai Club last Thursday appears to have put Russia on a collision course with the U.S.-led "Rules Based International Order" (RBIO).
The Biden administration two weeks earlier released its 2022
National Security Strategy
(NSS), a full-throated defense of the RBIO which all-but declares war on "autocrats" who are "working overtime to undermine democracy."
These two visions of the future of the world order define a global competition that has become existential in nature. In short, there can be only one victor.
Given the fact that the main players in this competition comprise the five declared nuclear powers, how the world manages the defeat of the losing side will, in large part, determine whether humanity will survive into the next generation.