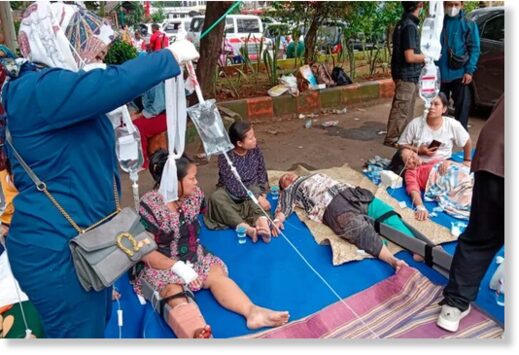 At least 46 people have died and hundreds left injured after a 5.6-magnitude earthquake shook Indonesia's main island of Java on Monday.
The head of the country's disaster agency BNPB said up to 700 have been injured from the earthquake.
Earlier, a government official, Herman Suherman, said at least 300 were injured from the earthquake and said this figure was from just one hospital.
He pointed out that there were four hospitals in the area, in comments that indicate the casualties and those injured from the earthquake could rise.
The national disaster agency had earlier reported 14 deaths.