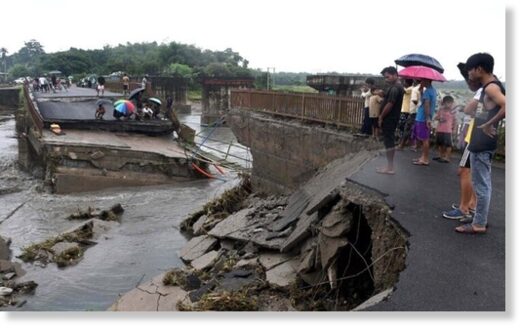 Twenty-three Indian troops were reported missing on Wednesday after a flash flood caused by a cloudburst in the northeastern state of Sikkim, a defence spokesperson said.
The rain lashed a valley about 150 km (93 miles) north of Gangtok, the state capital, located along the border with China.
"Some army establishments along the valley have been affected and efforts are on to confirm details," said the spokesperson based in the city of Guwahati.
Rising water submerged some vehicles following the release of water from a dam, the spokesperson added.
Intermittent rain and thundershowers were hampering rescue operations in the area, an army official told Reuters, speaking on condition of anonymity.