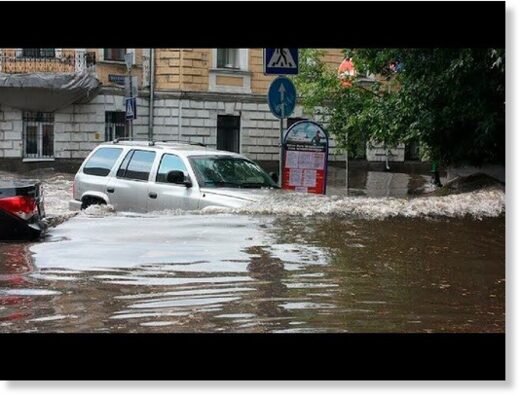 A tour guide and all seven members of their party have been found dead after being trapped underground by flood waters in Moscow's sewer system, Russian media say.
Sunday's floods, caused by heavy rain,
were so rapid people could not escape.
The group was exploring the underground Neglinka, a tributary of the city's main river, the Moskva.
The search operation had ended and efforts were being made to formally identify the dead, investigators said.
City Mayor Sergei Sobyanin on Monday described the incident as a "terrible tragedy".
Several companies offer tours of the city's sewers, some of which date from the 19th Century.
Most of the victims appear to have been washed into the Moskva and were found by divers near the city's central Zaryadye park.
A criminal investigation has been launched into what was described as an "illegal excursion" amid allegations that safety standards were not adhered to.
Investigators said they had identified three people involved in organising the tour. At least one has been arrested and charged, they said, but another is thought to have left the country for the United Arab Emirates.
Originally more than 20 people signed up for the tour, the Ria news agency said, although most of them later withdrew because of the weather forecast.