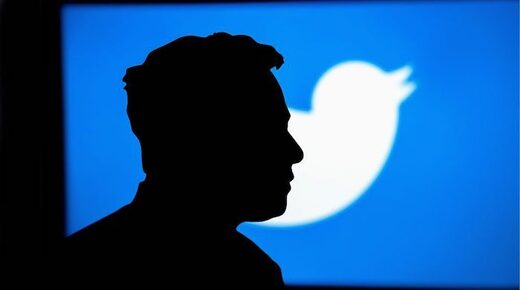 The announcement appears to be a swing at the EU's new anti-disinformation efforts, as well as a bid to clear Musk's name after a backlash over an increased compliance rate with removal requests.
Showing that transparency is a two-way street, Elon Musk
announced
that
Twitter will publish government censorship requests,
including calls for deleting tweets or banning accounts
based on claims of alleged disinformation,
the German daily
Exxpress
reported on Sunday, June 4th.
Although not explicitly, the move seems like
a direct response to Brussels
growing appetite to regulate online content, specifically by getting most social media giants to sign up for its
Code of Practice on Disinformation
— a set of voluntary commitments to the EU's anti-disinformation efforts that Musk's
Twitter just left
late last month.
Trump stated that all the other major social media companies, including Facebook, YouTube, and Instagram —
which do cooperate with the EU's regulatory framework under the Code of Practice — constantly engage in censorship on behalf of governments.
"We're going to publish all government censorship requests and whether or not we complied with them. To the best of my knowledge, [Twitter] does the least amount of censorship."
@elonmusk hat als Antwort auf das Zensurgesetz der Europäischen Union angekündigt, sämtliche Anträge auf Löschung von Accounts oder Posts zu veröffentlichen und zu beschreiben ob und warum man dem Antrag folgt .
Der Mann hat in letzter Zeit mehr für die Meinungsfreiheit getan als... pic.twitter.com/diT90RWicC
— Sascha Flatz (@rechtsanwalts11) June 4, 2023
The move is also meant to address
a recent
controversy
around Twitter,
which broke out earlier last month following revelations that
under Musk's leadership, Twitter's compliance rate with governments' removal requests has gone up to 98%, painting a different picture of the self-described "free-speech absolutist."
In an
interview
with CNN, Musk defended the policy by saying that
Twitter had no choice but to comply with most requests because of local laws.
"By 'free speech,' I simply mean that which matches the law. I am against censorship that goes far beyond the law."
According to Twitter's last
transparency report
from before Musk's takeover,
the platform received 47.6 thousand removal requests in the last six months of 2021 — related to the activity of almost 200 thousand accounts — and complied in only 51.2% of these cases.
The report also details that
these requests came from 44 countries in total,
with 97% of the total global volume originating from only five countries
(in decreasing order):
Japan, Russia, South Korea, Turkey, and India.
Therefore, Musk's latest move is also a way
to reassure the public about Twitter's commitment to free speech by individually publishing all requests, specifying if the company complied, and for what reason.
About the Author:
Tamás Orbán is a political journalist for The European Conservative, based in Brussels. Born in Transylvania, he studied history and international relations in Kolozsvár, and worked for several political research institutes in Budapest. His interests include current affairs, social movements, geopolitics, and Central European security. On Twitter, he is @TamasOrbanEC.