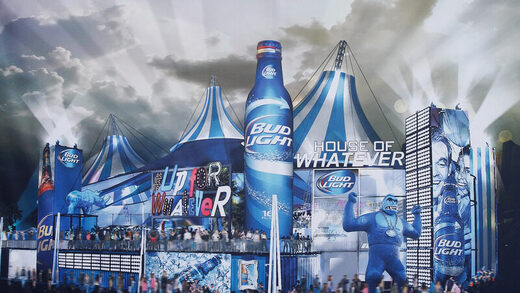 It seems that despite a record boycott that has seen the company consistently dropping 20 to 25 percent in sales every week, Bud Light has failed to learn anything as the company announced on Tuesday its donation of $200,000 to the National LGBT Chamber of Commerce (NGLCC).
Bud Light and its parent company Anheuser-Busch have been in hot water ever since its partnership with controversial transgender influencer Dylan Mulvaney, where they sent the internet personality custom beer cans that celebrated a year since he began his transitioning, per the
DC Enquirer
.
This partnership has made the beer giant the center of controversy with both sales and the company's stock seeing a major decline in protest of the company's decision, per the
DC Enquirer
.
On top of the backlash from conservatives for the initial partnership, leftists have also begun to be upset with the beer manufacturer as they ran the reverse course on the idea in an attempt to save face.
It seems that Anheuser-Busch is now backtracking on its backtracking, sending a whopping $200,000 to the NGLCC's Communities of Color Initiative, which is "designed to support the growth and success of minority LGBTQ+-owned businesses through certification, scholarships and business development in an effort to create equal opportunities for the economic advancement of small businesses in the LGBTQ+ community," per the
press release
.
Bud Light doesn't plan to stop there, as the corporation is also working with the group 'Biz Pitch' program "where the winning minority LGBTQ+ business owner will receive $5,000 and have the chance to go on to compete at the 2023 NGLCC International Business & Leadership Conference LGBT Biz Pitch Competition for $50,000 in cash and prizes," per the same
press statement
.
"Bud Light was brewed to be an 'Easy to Drink, Easy to Enjoy' beer for everyone 21+ and that still holds true today," Anheuser-Busch said in the statement. "We look forward to extending our work with the NGLCC to continue making a positive impact on the LGBTQ+ businesses that play a critical role in bringing people everywhere, together."
The statement even highlights the history of the company supporting LGBTQ causes, stating, "Anheuser-Busch has a strong track record of industry leadership in supporting the LGBTQ+ community. Over the past 20 years Anheuser-Busch has contributed more than $13 million to local and national non-profit organizations that are committed to advocating for LGBTQ+ equality."
It seems Bud Light has completely abandoned the possibility of rekindling its conservative consumer base and has completely submerged itself into the leftist alphabet soup agenda. When the company shows no remorse for its blatant agenda, it will have a nice extended boycott to look forward to.