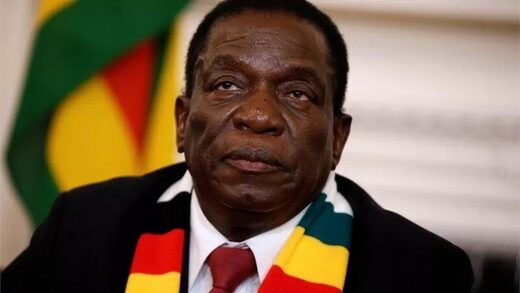 This comes
after the US diplomatic mission in the African country released ads on social media
platforms calling on the country's citizens to register to vote.
Zimbabwe's government summoned the US envoy to the country for meddling in internal affairs by calling on citizens to register to vote in the upcoming elections.
Livit Mugejo, a spokesperson for Zimbabwe's Foreign Ministry, said late Tuesday that the American Chargé d'Affaires at the US embassy, Elaine French, had been called in over social media ads posted this month by the diplomatic mission.
"The most notable post was captioned: 'Register to vote and make sure your voice is heard,'
among other tweets," said the spokesperson in a statement.
French met with the country's acting secretary for foreign affairs Rofina Chikava, who "expressed concern over the [U.S.] mission's election related-social media posts,
bordering on activism
and meddling in Zimbabwe's internal affairs," Mugejo added.
But the US Embassy doubled down on its position, as a spokesperson for the mission in Harare considered that there is no problem with the posts.
"We stand by our recent social media posts calling for peace during the election season," said Meg Riggs. "These neutral apolitical messages feature the work of Zimbabwean artists who wanted to engage their fellow youths on the importance of peace during an electoral process."
"Elections are a fundamental part of a functioning democracy. All Zimbabweans deserve this chance to choose their future safely," she added. "...Our embassy will continue to urge peace, transparency and inclusivity in Zimbabwe."
The head of International Relations Studies at Africa University in Zimbabwe considered President Emmerson Mnangagwa's decision to summon the US diplomat as a valid and justified action.
"An embassy is simply situated in a country within the interests of furthering the host country's interests. Not necessarily bothered by internal dynamics of that state," said Alexander Rusero. "So, there are no relations that are going to be strained because the Americans, they are better placed to know what diplomacy entails."