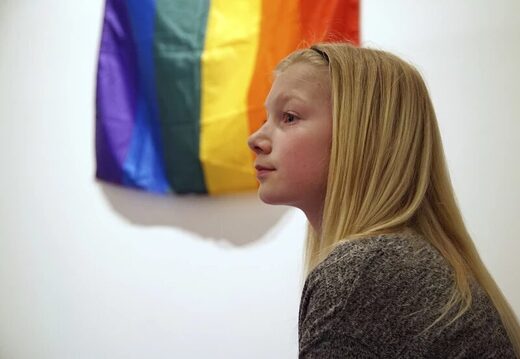 Common sense and science are gradually prevailing.
Last week, the Norwegian
Healthcare
Investigation Board announced it would be revising its current guidelines regarding so-called "
gender
-affirming care" for minors because
it no longer considers them to be evidence-based. The board also acknowledged that the growing number of teenage girls identifying as male
post-puberty
remains under-studied.
Under the proposed updated guidelines, the use of puberty blockers, cross-sex hormones, and transition-related surgery would be restricted to research contexts and no longer provided in clinical settings. Norway joins Finland, Sweden, and the United Kingdom in introducing greater safeguarding for children. In the United States, eight states thus far have banned affirmative care for individuals under 18
, with Tennessee
being the latest
to pass such legislation.
It's good that more professional organizations are recognizing the experimental nature of this approach in children.
An existing body of research shows that most kids with gender dysphoria grow to be comfortable in their bodies upon undergoing puberty and that those wishing to transition suddenly post-puberty may be experiencing a social contagion.
These studies have been dismissed because they don't fit the preferred activist narrative.
That narrative, however, will continue to fall apart.
A recent
paper
in the academic journal
Archives of Sexual Behavior
discusses how the placebo effect has not been adequately taken into consideration when interpreting newer findings supporting transitioning in children.
Although the term "placebo effect" has commonly referred to a patient's response to an intervention that is ineffective, it can also describe the beneficial psychological and physical effects associated with undergoing treatment, as opposed to the treatment itself.
For example, taking part in a study often delivers special attention to a patient and the expectation that their condition (say, gender dysphoria) will improve. While this may be a positive thing in a therapeutic setting, it's not something researchers should want to have confounding study results because the purpose of research is to objectively determine whether or not a treatment works. This is especially important when evaluating interventions that can have implications for a young person's fertility, future sexual functioning, and long-term health.
Although it may seem like a small step forward, I will take the win — both in terms of Norway's decision to change course and the fact that an academic paper, further poking holes in gender ideology, was successfully published.
Dr. Debra Soh is a sex neuroscientist, the host of The Dr. Debra Soh Podcast, and the author of The End of Gender: Debunking the Myths About Sex and Identity in Our Society.