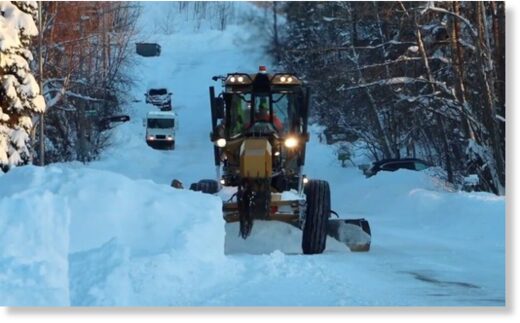 So much for being the canary in the global warming mine. If the past four winters in Alaska seemed colder than usual, it's because, well, they were.
According to the National Oceanic and Atmospheric Administration, the winter of 2023 continued the chill set in 2019, with temperatures in Alaska averaging 11.8 degrees, just .2 degrees above average.
The three previous winters were all below the average temperature.
In October, NOAA had predicted warmer-than-average winter for western Alaska.
Old Farmer's Almanac
also predicted winter would be "much milder than normal, with the coldest periods in mid- to late November, early December, and late January."
The publication predicted snowfall would be below average. That was wrong. In fact, much of Alaska saw historic snowfall over the winter, and in Anchorage, a new record was set for the snow still remaining on the ground in April. The snow continued into the first week of May, with more than 100 inches falling this past winter.
Although this winter was at about the average temperature, last year's entire calendar year temperature ended up as only the 17th warmest.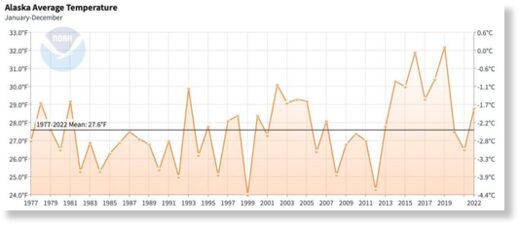 The winter of 2022 stayed -0.7°F below normal, and 2021 was -1.4°F. The last warm winter in Alaska was in 2019, when temperatures were 6.1°F above the norm.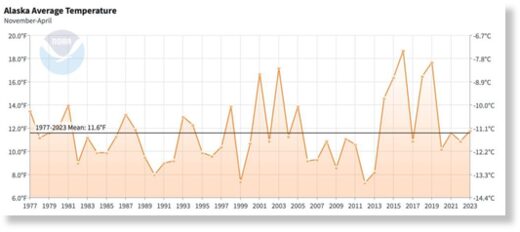 Visit the
NOAA National Centers for Environmental Information
to explore the data going back to 1977.