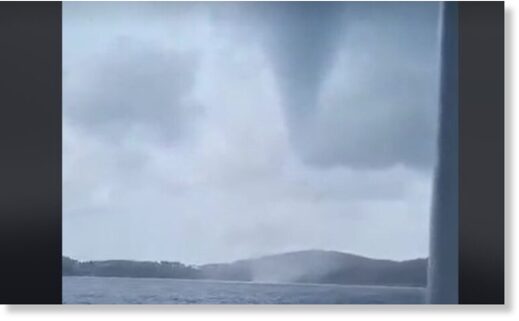 The weather in Dubrovnik this weekend, and by the looks of it all weekend, has been decidedly unspring like. And today this video shows the power of nature as a huge waterspout formed near a Dubrovnik island.
Stormy skies, rain and wind have been the order of the day for the past week and today the terrible weather brought with its this monstrous waterspout near the island of Koločep near Dubrovnik.
The Adriatic Sea and the sky joined as the towering waterspout spun close to the shore. The video was sent to us by a reader who was on a local ferry between the islands.
Such weather conditions aren't that unusual in the south of Croatia,
they are however strange at this time of the year when it is normally sunshine and blue skies.