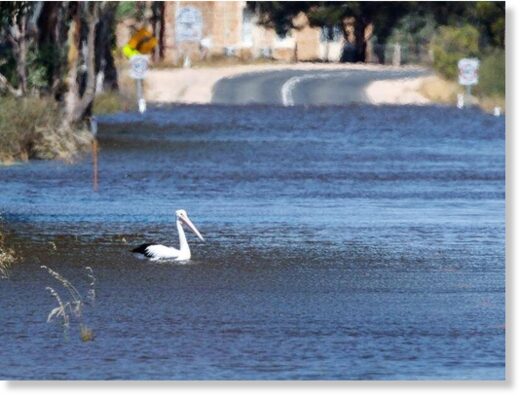 Widespread environmental benefits are becoming increasingly evident after recent flooding down the Murray in South Australia with fish, birds and other wildlife flourishing.
High flows which peaked across December and January provided much-needed water to some parts of the river and its
floodplain for the first time in more than 60 years.
That's resulted in a surge in the number of wood ducks and black swans at Chowilla near the NSW border, with surveys also finding large numbers of other water and woodland birds making the most of the flood-enriched breeding and feeding habitats.

Pacific black ducks and nankeen night herons have also been observed in numbers with groups of young emerging after the flood.
The reconnection of floodplains and wetlands to the main river has allowed plants and animals to move throughout the river systems and colonise new areas including native fish species such as the Murray cod, silver perch and golden perch.

Further south in the Lower Lakes there's been increasing numbers of native turtles or thukabi
, a species severely impacted by previous droughts.
South Australian Environment Minister Susan Close said while the flood took a heavy toll on many communities, the widespread environmental benefits were now being seen throughout the Riverland, Murraylands and Lower Lakes.
"These environmental responses are amazing to see but unfortunately, they do not last," Ms Close said.
"Without follow-up watering in the next two to three years many of the benefits delivered by the flood will begin to diminish."
Source: Australian Associated Press