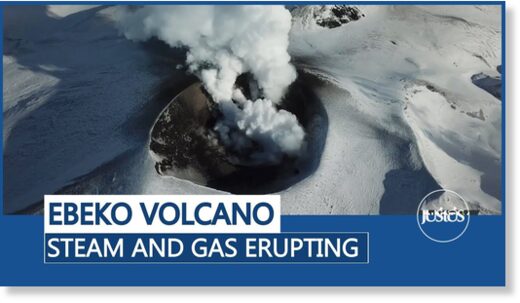 Footage filmed on Russian Sakhalin Region's Paramushir Island on Wednesday shows cloud of smoke and gas erupting from Ebeko volcano's Korbut crater.
The report on the official website of Russian Federal Service for Hydrometeorology and Environmental Monitoring warned about remaining danger for flights in the Ebeko volcano area from January 31 to February 1.
Volcano of Ebeko is a complex stratovolcano with several vertex craters located seven kilometres from Severo-Kurilsk on the Vernadsky Ridge.
The volcano has been regularly erupting ash since October 2016. The last one was recorded on 1st of September 2022. At that time, the height of ash column reached four kilometres.
Video source: Ruptly